WHAT IS THE PURPOSE OF HAVING DIFFERENT TYPES OF PROTEIN SUPPLEMENTS?
I guess if you are a vegan you can skip to the final few paragraphs and go talk to anyone you can find who will listen.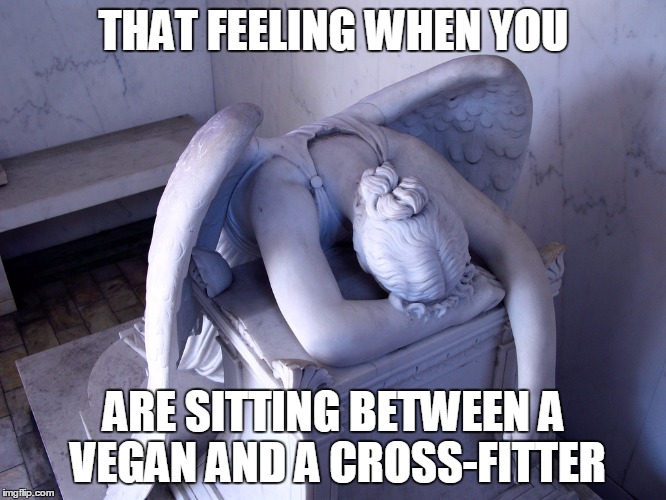 Although you can get protein supplements made from several different nutrition sources whey protein is by far the most used as a supplement. Other choices include soy, egg, and even wheat. None of the other choices are as effective, available or as inexpensive. The only reasons I can find to use anything other than whey protein are some food allergies (such as lactose intolerance) or if you are a vegan.
Whey protein is a by-product of cheese production. It is usually about 5% lactose, some minerals (mainly calcium, potassium and phosphorus), some fat (usually about 1%), some carbs (15%) and protein (65-98% depending on how it's processed) . It is also rich in the amino acids essential for the production of muscle.
Whey Isolate is processed to remove everything except the protein. Its protein makeup is 90-98%. Since whey isolate requires much more processing it is also more expensive.
Whey concentrate is the most cost effective form of whey protein since it requires less processing than Isolate and is around 70-85% protein.
Many producers sell a blend of whey isolate and whey concentrate. These blends allow you to reduce the number of calories you consume while keeping cost down.
Whey protein only accounts for about 20% of the protein found in milk while Casein is responsible for about 80% of the protein found in dairy products.
Casein protein digests much slower than whey making you feel fuller longer. And studies indicate that the body is more inclined to use casein for muscle building rather than energy.
Slower digesting casein is also better as a final meal of the day to help prevent catabolism (muscle wasting) due to the 7 to 9 hour fasting while you sleep.
Casein is typically around 92% pure proteins.
There are also casein-whey blends.
Beef Protein
Beef protein isolate is a fairly new addition to the market.
Pricing is about the same as whey isolate and protein content is about 75% as opposed to whey isolate's 90+%. but fat, carbs and calories are less than whey isolate and beef isolate reportedly has a better amino acid profile.
I have not tried it personally. Mainly because I have a little trouble getting over the thought of chocolate flavored or banana cream flavored beef.
If any of you have tried it, please let me know what you think.
It's called Egg Albumin (which is simply the Latin word for "whites").
While not as efficient as whey or casein, it's the best alternative for anyone lactose intolerant.
Not as efficient as milk protein and doesn't offer the amino acids.
Some studies indicate soy may have unwanted side effects on hormonal production. But the studies are mixed.
A popular vegan alternative to animal based protein or lactose allergies but lacks the amino acid profile for animal based protein. Of course wheat protein should not be used by anyone with Celiac Disease.
Supplements, including whey protein, have received a lot of negative publicity lately due to alleged "spiking" (adding fillers) and for adding inert forms of nitrogen making the product test as having higher protein content than it actually has. However, most of the products testing as inferior were the brands sold in the large discount chain stores.
Always buy the major brands from suppliers like Bodybuilding.com.
It's also a good idea to look and compare the nutrition data on the container or posted on Bodybuilding.com as well as the price. Cheaper is not always the best bargain.
I also make it a

practice

not to buy any supplement where the first ingredient says "

Proprietary

Blend". There's no way to tell what's in it or to compare it to other products.